About Us
Double Down Delivery adds convenience to your busy life.
Our truly local small food delivery business -- based out of Santa Barbara with service to all customers from Carpinteria to Goleta -- is family and female owned and family run by myself Annette who is not just the owner, but a nurse of almost two decades and a mother of two sons.
We are very different in so many good ways from those larger delivery companies who often steal tips from drivers, do not pay them fair wages, mark up menus and take 25-30% of the order for themselves, leaving restaurants almost no profit.
Not only do we pay our drivers cost-of-living wages, any tips are solely for them. Every driver is hand selected and after a thorough interview.
Our fees cover simple basic operations -- there are no outrageous unexplained fees taking away from restaurants, drivers or our customers.
We never charge our restaurants over 10% unlike our competitors' 25-30% so that restaurants so that our local partners can keep their profits. And we do not raise our fees at peak hours. We do not limit how far we deliver around the town from Carpinteria to Goleta and Santa Barbara in-between.
We are subject to Google and online ordering fees so it's always best to go straight to our website https://www.doubledowndelivery.com or APP rather than clicking restaurants through Google, but we do it all!
Double Down Delivery also has an automatic Rewards Program! Earn & Eat when you order with Double Down to redeem for gift cards/discounts for yourself or even to give away to others! If you have ordered check you account...you have points!
So....please check out our restaurant selections, drive for us, partner with us and support a small business that truly loves our community with ethical business practices -- for our drivers, for our restaurants and for you, our esteemed customers! Follow us, like, and share our name!
Instagram: @double_down_delivery
Facebook: Double Down Delivery Website: https://www.doubledowndelivery.com
Available on App stores for download: Double Down Delivery
Thank you for your support 805!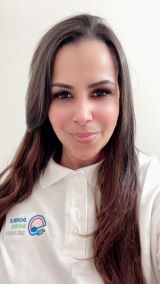 Annette, Owner, Double Down Delivery